Use any payment gateway you want. Cart66 includes 100+ payment gateways all integrated for free.
Feature Summary
PCI Compliant Payment Page
A hosted payment page that looks EXACTLY like the rest of your website
See how it works
Physical Products
Sell and ship products
See new visual product builder
Digital Products
Sell eBooks, music, video, and more
See how it works
Unlimited Product Variations
Products can have as many options as you want. The options can even change the price.
Max / Min quantity for items in cart
Require a max or minimum quantity of a product.
Taxes Rates
Set as many tax rates as you need for any region you define.
Taxamo Integration
Tax solutions for selling digital products
Shipping
Free shipping, weight based, and price based shipping rates for as many regions and methods as you'd like.
Coupons
Cart, product, and shipping coupons for a fixed or percentage discount.
Digital Product Storage
Digital product files are securely stored and delivered with a CDN powered by Amazon.
Business Class SMTP Mail
Dramatically improve the speed and deliverability of your customer notifications and email receipts.
Order Notifications
Send an email to anyone every time an order is placed.
Custom HTML Email Templates
Upload logo, include social medial links, and more.
Custom HTML Email Receipts
Include custom text based on what products were ordered.
See how it works
Customize Product Forms
Set the color and text size for your Add To Cart buttons.
100+ Payment Gateways
Authorize.net, PayPal, Stripe, and more – all integrated for free (no add-ons needed).
Buy Now Links
Sell products with a link. Great for selling in email and social media.
See it in action
Buy Now Bundles
Sell groups of products with a single link.
See it in action
Donations
Sell products where the buyer sets the price
See how to accept donations
iDev Affiliate Integration
Enable iDevAffiliate integration for your store.
MailChimp Integration
Customers can sign up for your newsletter during checkout.
MadMimi Integration
Customers can sign up for your newsletter during checkout. Add/remove people to email lists based on what products they buy. Deep integration for email automation and sales funnels.
Google Ecommerce Integration
Send data to Google Analytics to track your sales.
Receipt Page Snippets
Integrate with tons of services by including code snippets on your receipt page. (Facebook, Goal Tracking, AdWords, affiliate integrations, and more.)
Recurring Billing
Sell subscriptions and memberships
See it in action with:
Recurring Donations
Collect monthly, quarterly, and annual donations.
See how to accept donations
Membership Content
Sell access to premium content on your WordPress site
See it in action with an online magazine demo
Secure Customer Portal
Customers can view order history and update stored billing and shipping information
Live Shipping
Caluculate real-time shipping rates.
Print Shipping Labels
Print lables from carriers like FedEx, UPS, USPS, and more
Drip access to content
Gradually release access to premium content over time
Timed email follow ups
Email your cusotmers at timed intervals after a sale.
Learn more
Customer Notifications Send emails at timed intervals based on membership and subsscription events. For example, email your members before their next billing cycle starts.
See it in action
Everything included – no add-ons needed
Price: $49/month or $499/year
(2 months free with annual plan)
Payment Gateways
All plans include all of the payment gateways listed below.
Great Support
We treat support as one of our most important features.
WordPress.org Reviews
4.5 out of 5 stars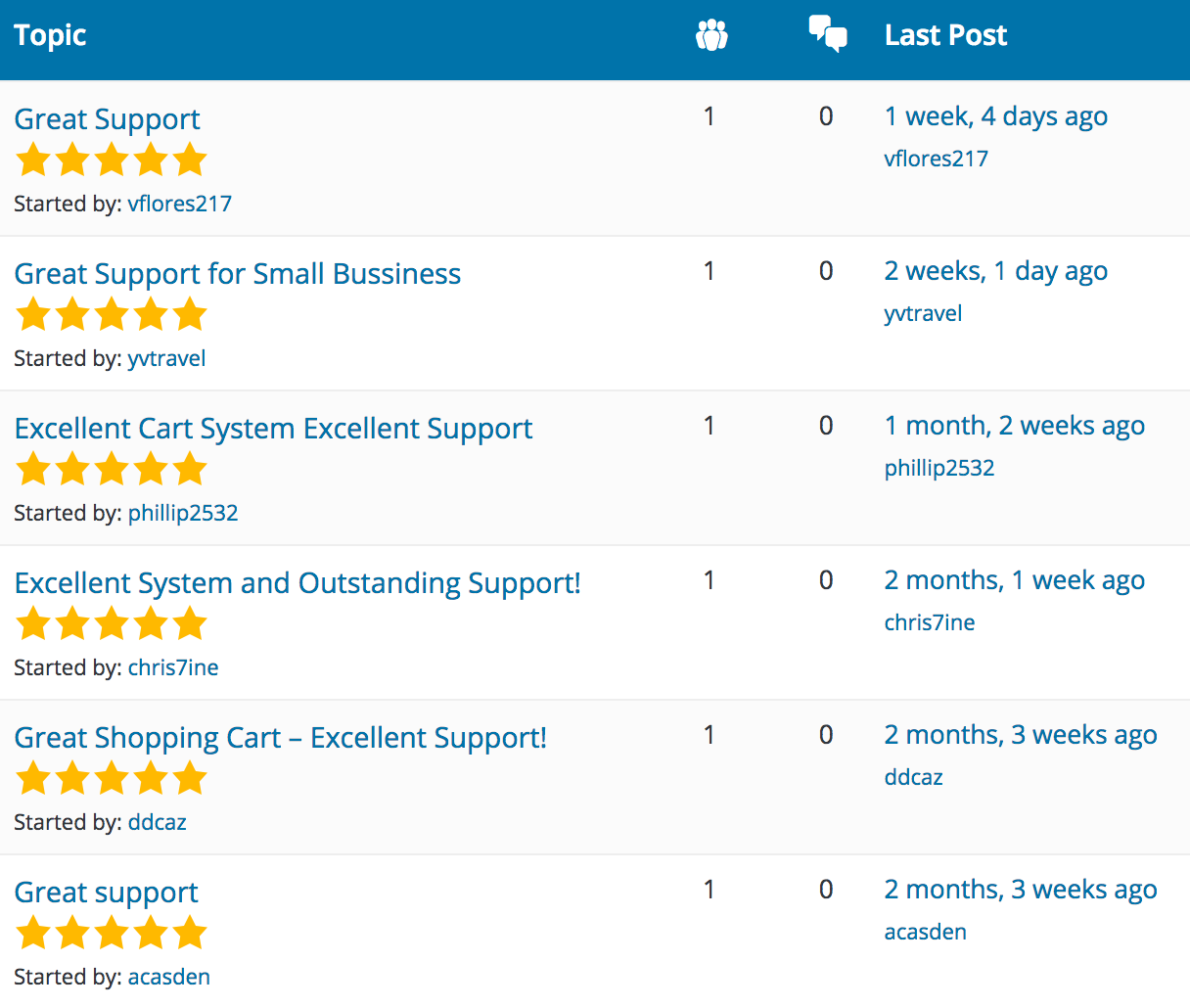 Read more reviews on WordPress.org
Cart66 Example Site
One way to get an idea for the features is to take a look at this
example cart66 site.
This
Cart66 demo site
shows:
Featured products (product listing)
New arrival (product listing)
Listing products by category (like sports, electronics)
Showing sale prices
Built-in image gallery (click image to zoom)
Secure cart and payment form using WordPress theme
View Demo Cart66 Site