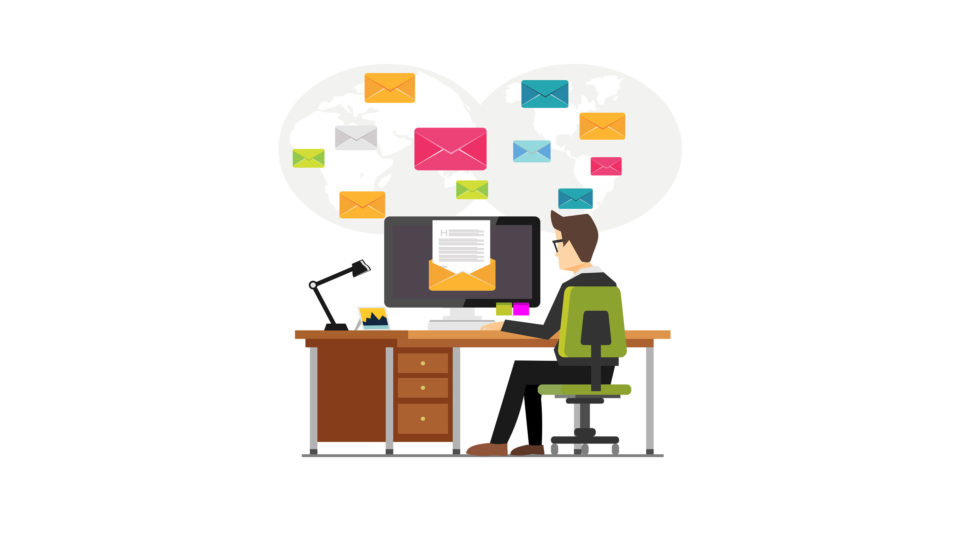 Cart66 has a major new update that opens the door to all kinds of awesome email marketing opportunities for you and your business. First, we'll take a look at all the different types of things you can do. Then we'll wrap up by showing you how simple it is to do them.
Email Lists
Email lists are the foundation for how all of these new features work. Here are the five basic concepts you need to know to understand how this works.
An email list is literally just a list of email addresses.
You can have as many email lists as you want.
Each list has a name so you know what the list is for.
An email address can be on as many lists as you want.
Email lists can be tied to drip campaigns and email newsletters.
This setup leads to some really awesome stuff you can do now.
Linking Email Lists To Customer Behavior
The big idea we wanted to enable was for you to be able to follow up with your customers based on what they buy. The marketing guys might say, "Segment your audience and create sales funnels." Sounds fancy… and it is! But it is not hard. Here are some examples of how you can use this.
Lead Magnets To Grow Your Email List
A lead magnet is something awesome that you give away for free in exchange for an email address. It could be a coupon, an eBook, a list of tips, a free consultation, etc. The idea is to offer something for free that will let people test the waters with you before buying. This gives you the opportunity to display your awesomeness, earn trust, and help people.
Drip Campaigns
A drip email campaign is a sequence of email messages that you send to someone based on when the sign up.  Drip campaigns are not newsletters that everybody on your email list receives at the same time. Drip campaigns are sent based on when the person signs up for your email list. In other words, the timing of the emails for drip campaigns is personalized.
So, for example with the lead magnet we were just talking about, suppose you wrote an awesome ebook that you're going to give away for free when someone signs up for your email list. You would set up a drip campaign and attach it to the email list of people who sign up through your lead magnet email opt-in form. As soon as someone signs up, you send them the first email delivering your free eBook. You can then send a series of additional emails. For example, you might wait a couple days, then send an automated follow up email to see if they had any questions from having read your eBook. Or you could follow up with even more helpful information, or perhaps a coupon.
Linking Email Lists to Purchases
Another powerful thing you can do – and this is where Cart66 really comes into play – is add and remove people to email lists based on what products they buy. I was working with a friend who sells wooden cutting boards. When somebody buys one of his cutting boards they are automatically added to his "Wooden Boards" email list. He sends out a thank you email right away with instructions on how to properly care for the cutting board. Then, he sets up another email to go out 6 months later offering his cutting board refurbishing service.
Emailing Customers Based On Their Purchase Behavior
So, what you are creating here, is a segmented list of your customers based on the products they have purchased from you.  This not only works for drip email campaigns but also with sending email blast promotions!  So, for my friend selling the wooden cutting boards, he is also thinking about selling wooden serving bowls. When he's ready to do that, he can send out an email to everyone who has ever purchased a wooden cutting board and let them know he's got wooden serving bowls available now.
This same idea applies to all sorts of other products you might be selling. For example, if you're selling books, you could email everyone who purchased your first book and let them know about the new book you're writing. Or, if you're going to be doing a book signing, you could email everyone who bought your book to let them know where you're going to be. Or, if you're selling courses, you could email everyone to let them know you have new or updated material available. There's a TON of great stuff you can do with all of this.
How Does It Work?
We built all of this functionality on top of Mad Mimi, GoDaddy's really simple to use email marketing platform. We integrated Cart66 so that you can add and remove people to and from the email lists you set up in Mad Mimi based on the products they buy.
As soon as you enable Mad Mimi in your Cart66 Cloud dashboard, you will see that you can allow people to sign up for your newsletter (or any other email list you have set up in Mad Mimi) on your checkout page.

As cool as that is, the really cool stuff is in the Products section. When you click to work with one of your products,  you first need to turn on email marketing for this product by enabling Mad Mimi for the product.

Now, you will have the option to either add, or remove a customer to (or from) an email list when they purchase that product.

Keep in mind, a customer can be on multiple email lists at the same time. You can set up an email list for each product you sell, or use more generic lists. It's entirely up to you how granular you want to be with your email lists.
So, Why Mad Mimi?
Why did we pick Mad Mimi instead of Mail Chimp or some other email marketing platform for this integration? Simplicity.
If the email marketing system is too complicated, then you won't use it. MailChimp is an awesome email marketing platform and we've used it ourselves in the past. But MailChimp has a lot of overlapping ecommerce functionality built into it natively that would make the Cart66 integration more complicated to work with without getting you any significant extra benefits. MailChimp also has more advanced features that make it harder to learn than Mad Mimi. Mad Mimi is for people who want their email marketing platform to be both powerful and easy to use.
With Mad Mimi everything works of email lists. Once you get your head around the idea of mailing lists, everything becomes clear. Drip campaigns are linked to mailing lists. You pick the recipients for receiving an email blast (called a Promotion in Mad Mimi) is based on email lists. You add people to and from email lists when they buy your products.
The Mad Mimi support is really good too. I have been working with Mad Mimi for over a year with many different clients. If there's ever a question about importing lists or anything you might need help with, the support team has always been very fast and helpful.
Lastly, Mad Mimi is free to get started and really inexpensive as you grow. Head over to their pricing page, scroll down to the bottom, and click the grab free account link.