WordPress ecommerce plugins are all different. This is not a normal top 10 list of WordPress ecommerce plugins review. Instead, we're going to look at the fundamental differences between the various WordPress ecommerce plugins. There are ecommerce plugins for selling digital products, physical products that you ship, memberships, subscriptions, and more. Other features like recurring billing, customer order history, and coupons might be important to you. Last, but certainly not least, you need to figure out how you want to accept payments. Are you happy just using PayPal or do you want to accept credit card payments too? In this article we'll take at the differences between popular ecommerce plugins for WordPress and point out some things to help you choose the ecommerce plugin that's right for you.
What Are You Selling?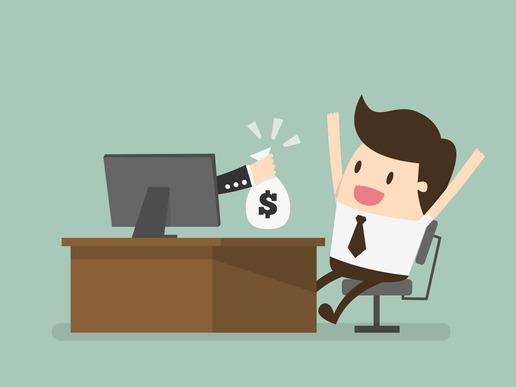 The first thing to look for when studying the various WordPress ecommerce plugins is whether or not the plugin can work with the type of products you are selling. Some plugins cater to certain types of products. For example, if you are selling digital products, you might consider a plugin like Easy Digital Downloads.  If you are selling physical products like t-shirts and hats then you might look for an ecommerce plugin like WooCommerce which has features for handling things like shipping rates and taxes. If you want to accept donations you should consider a plugin that has features that let your visitor set the price they want to donate. In Cart66 we call that "user defined pricing."
Cart66 can handle all of the types of products we've mentioned including:
You can also mix / match the features in Cart66 to do things like let your customers pay invoices online.
Core Ecommerce Plugin vs Buying Add-Ons
One of the things to look out for when selecting your WordPress ecommerce plugin is how you actually get the features you need. You may find a plugin that looks like it can handle all of thing things you'd like to do, but it actually requires you to find and buy a mash-up of additional add-on plugins. One of the most common premium add-ons that rarely come included with any of the WordPress ecommerce plugins is to connect to your payment gateway.
Your payment gateway is the service you use to process your customers credit card payments.  Cart66 comes with built-in support for over 100 different payment gateways.  Other WordPress ecommerce plugins sell payment gateway add-ons. The add-ons usually cost between $50 and $80. At first it may seem like the ecommerce plugin you are looking at is free, but then, once you add up the cost of all the add-on plugins you need to buy, you begin to realize that there are some significant additional costs.
Not only can buying add-ons get expensive, but often times the add-ons are not created by they same people that make the core WordPress ecommerce plugin. Instead, 3rd party developers create and sell add-ons. This can cause a variety of concerns as well.
Are the 3rd party developers going to keep the add-on updated?
Where do you get support? It depends on what feature isn't working.
Most WordPress plugins and add-ons are sold on a per-year basis. With multiple add-ons you have to manage multiple renewal dates.
Ideally, all of the features you need are included in the main WordPress ecommerce plugin. That way you know that the functionality you need will always stay up to date. You always know where you can go for support. You know professional developers are writing safe and secure code. You can have confidence that everything has be tested and works well together.
Do You Need A WordPress Ecommerce Theme?
Cart66 is designed to work with virtually all WordPress themes. Some WordPress ecommerce plugins, especially WooCommerce, tend to require the use of a special ecommerce WordPress theme in order to build your online store. Ecommerce themes tend to work well if you are building a store with a large number of products. For example, if you have over 100 products, you probably have some organizational needs that you might look for in a WordPress theme. When you have a large number of products, you might want to have product catalogs that can be displayed by category, sorted by price, etc.
Another approach is to use the built-in features that you get from WordPress right out of the box. Cart66 was designed to keep your store and your WordPress theme light weight and fast. That means you can use any theme, even free WordPress themes for your online store. Rather than looking for a complex and bloated WordPress theme loaded with gobs of features, Cart66 is designed to handle all your ecommerce features so you can enjoy the freedom and ease of use that comes with minimal ecommerce themes for WordPress.
When you start building out your WordPress store, once you get your product pages complete you will seldom work with those pages. Most of the work you do going forward will be blogging, content marketing, and promoting your online store. You will be delighted that you chose a minimal WordPress theme because it makes working with your site so much faster and easier. Rather than spending a bunch of time learning your theme you can spend that time creating marketing content and making sales.
You don't have to give up features like product catalogs either.
Cart66 comes with a custom page layout including a bulit-in image gallery for your products.
Cart66 makes it easy to put products on any page or post of your WordPress site.
Setting up your product catalog is easy too
In summary, Cart66 is designed to work with virtually all WordPress themes, including free themes. You don't have to have a special ecommerce theme to use Cart66. In fact, you can just start selling with the theme you already have. So, start letting your customers pay their invoices online. Start accepting online donations. All you have to do is use Cart66 and everything, including security is taken care of. You don't even need to install an SSL certificate because Cart66 takes care of your site's PCI compliance with a built-in hosted payment page. We'll talk about the hosted payment page in a moment.
Accepting Payments Online
We already talked a little bit about accepting payments when we looked at how most WordPress ecommerce plugins sell payment gateway add-on plugins for between $50 and $80. We also talked about how Cart66 includes built-in support for over 100 different payment gateways – all included, no add-ons needed. It's not uncommon to want to use more than one payment gateway. For example, you probably want to offer the option for your customers to pay with PayPal or to pay with a credit card. With Cart66 you can easily offer both options at the same time without having to buy anything extra.
Payment gateway add-ons are just one aspect of accepting payments online. The other thing to consider is how to make sure the payments are secure and your customers credit card information stays safe. It is very common to see people selling payment gateways for WordPress ecommerce plugins say that all you need is an SSL certificate and your site is safe. The truth about keeping payments safe is, it's not about SSL certificates.
SSL certificates don't actually secure your server. In fact, SSL certificates don't protect your server at all. The only thing SSL certificates do is encrypt the communication between a web browser and the server the web browser is talking to. The web server running your WordPress site is still open to all sorts of security risks. It is usually not the core WordPress code that causes security problems, but either weak passwords, not changing default settings for your admin account, or security risks in other WordPress plugins installed on your site.
If you are going to buy an ecommerce plugin for WordPress, and all you get is just a plugin, you are going to need to handle the security of your site on your own. If you are going to be accepting credit card payments, then you will need to make sure your business – including your website – is PCI compliant. The whole concept of WordPress ecommerce and PCI compliance is a pretty big topic. There are many different factors that come in to play with regard to how you process payments and how much of the process you handle on your own. The easiest way to start accepting payments is to have a secure 3rd party service handle all the payment stuff for you. If you just buy a WordPress ecommerce plugin, that isn't something that a plugin alone can do.
Cart66 is different because it is a WordPress ecommerce plugin that also includes a suite of connected services to help you with the security of your site. One of the connected services is a PCI compliant hosted payment page that looks exactly like the rest of your WordPress site. Here is a quick video demonstration showing how the hosted payment page works and how easy it is to start accepting payments when you use Cart66 as your WordPress ecommerce plugin.
Using a hosted payment page to accept credit card payments gives you all the same security benefits that you'd get from using PayPal but you get the benefit of being able to keep all of your design and branding. When you use PayPal as your only means of accepting payments, you are sending you have a few problems to overcome.
The problems with using PayPal as your only payment option are:
The PayPal website looks nothing like your website
There is confusion of whether or not you need a PayPal account to pay with PayPal
You lose sales by having your customers bop back and forth between unrelated sites
Using the Cart66 hosted payment page, you avoid all of these problems by:
Your hosted payment pages is skinned with your WordPress theme so it looks exactly like the rest of your site
You can accept credit card payments directly on your hosted payment page
The checkout experience is consistent with all the design and branding of your site
In addition, if you wanted to you could offer BOTH PayPal AND credit card payments on your Cart66 hosted payment page. So you get the best of both worlds. You get all of the security benefits and ease of set up that you get with PayPal AND you keep all your design and branding.
7 Questions For Reviewing WordPress Ecommerce Plugins
We've gone over a lot of points in this article. So let's bring it all together in this quick review of everything we've just talked about.
Does the WordPress ecommerce plugin have the ability to handle the types of products you are selling?
Are the features you need included in the main ecommerce plugin or do you have to buy add-ons?
If you have to buy add-on plugins, are they developed by the same people who make the core ecommerce plugin?
Do you need a complicated e-commerce theme or can you just use whatever theme you want?
Do you have time to learn how to use a complicated ecommerce theme?
Is the complexity of the theme going to slow down your blogging and content marketing?
Do you know how to secure your own site or do you just want Cart66 to handle the security for you?
If you have any other questions, or if there's anything I can do to help you get your store up and running, just let me know. Thanks for reading this article! 🙂