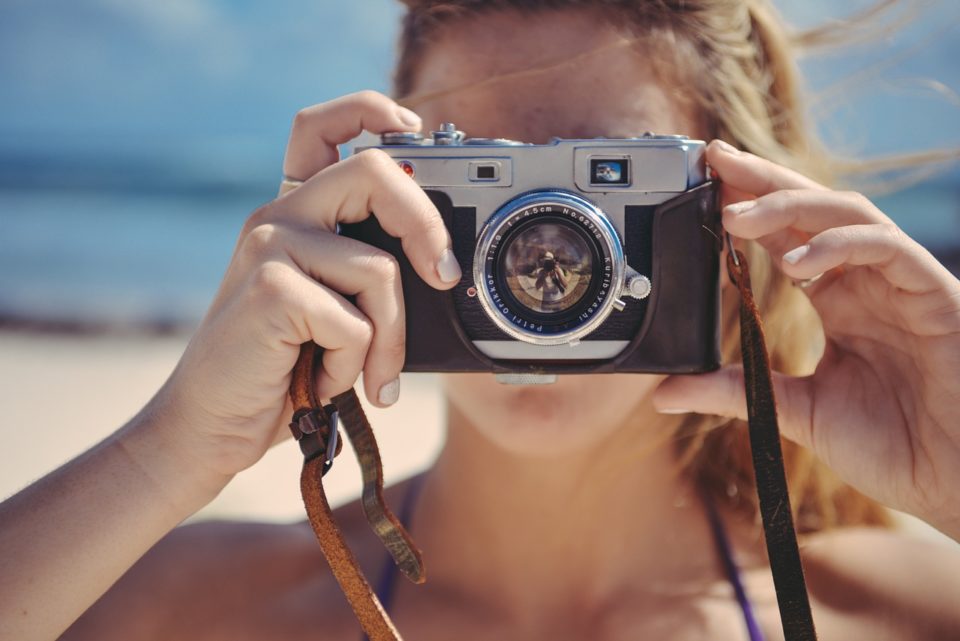 Being a professional photographer involves more than just taking great photos. Once you have researched and purchased your equipment and honed your skills and creativity you need a way to turn your passion into your business. Cart66 Cloud powering a WordPress website is a great way to market your photography and start making money as a photographer.
WordPress For Photography
WordPress is a great tool for getting a good looking website online that you can manage yourself. You don't have to be a computer guru or a coding genius to make a WordPress site. There are pre-built designs that you can customize with your own logo, images, and content so you can have a great looking site designed to show off your photography.
To get a feel for what is available, here are some links to a few WordPress photography themes.
Another great resource for WordPress themes is Elegant Themes and they have a dozen themes specifically designed as portfolio themes
If you want to find more themes for photographers, just search Google for WordPress photography themes and you will get plenty of links to sites like this one 50 Best Photography WordPress Themes 2017
How To Make Money With Photography
Once you have your WordPress site out there using Cart66 Cloud makes it really easy to start making money. With Cart66 Cloud you can sell digital photos. You can have your clients order prints. You can even sell photo sessions. With Cart66 Cloud you don't have to worry about technical details of security PCI compliance for your web site. Cart66 Cloud handles all the security for you. You don't even need an SSL certificate.
If you are selling digital photos, Cart66 Cloud will securely store and safely deliver the digital files to your customers. Cart66 Cloud is the most secure e-commerce solution available for WordPress because all of the sensitive data like your customers credit card information, your orders, and your digital files are all protected by our rock solid, secure platform. So, even if your WordPress site completely crashes, all your important e-commerce information about your customers and your products remains safe on Cart66 Cloud.
Tips For Becoming A Professional Photographer
Once you have your WordPress site running and selling your photo sessions with Cart66 Cloud you need to start marketing your services and getting clients. Here are few tips:
Build an online portfolio. Most WordPress themes designed for photographers are designed to let you build a portfolio of your work. Pick your best pictures from a variety of settings and locations to highlight your work. You want to show how your work is different and why people should hire you to capture their memories.
Photo Blogging: Photo blogging is a great way to get your photos seen and share your unique perspective on the world around us. Maybe you just had a great photo shoot at a child's birthday, or maybe you just got back from a vacation in the mountains – take a few of your favorite shots and post them online telling a brief story about what the photo is, where you took it, and why you took it. By sharing a little background information and a story about your photos your clients will learn more about both you and your art of photography.
Resize your images before uploading them. Today's digital cameras take gigantic pictures, far too large to simply drop on a website. The file size is too big which will make them take a really long time to download and the file dimensions are too wide and fill up more than the entire screen. So, before you upload you images to you web site, resize them to a smaller size that is suitable for viewing online. You probably don't want your images to be any more than 600px wide.
Readable image file names: When you photo blog, before uploading your images to your WordPress website, name the images with meaningful names. Rather than posting pictures with file names like DSC00023488.jpg give it a name like outdoor-wedding-in-richmond.jpg or family-photo-in-june.jpg. This will help search engines know what your site and your images are about and, therefore, will get you better search engine rankings.
Do not use Flash on your website. Use the flash on your camera if you like, but don't use Flash on your website. Flash may look attractive and cool, but it's really hard for search engines to know what your site is about because the Flash doesn't have much searchable content.
Be easy to contact: Make sure you are easy to reach. Have a phone number, skype name, your email address, or a contact form on your website. If you have a Facebook account or a Twitter account (which is a good idea) list those as well.
Learn to use photo editing software. If you are just starting out you might not have the money to buy Adobe Photoshop which can cost as much as $2,599 for the Master Collection. There are plenty of other great options available. If you are on a Mac, check out Pixelmator which you can buy right now for $14.99 – a GREAT value.
Say who you are: Take the time to write a brief personal bio to let people know who you are. Your background, past experiences, things that are important to you all make you more likeable and approachable. Photography is an expression of who you are and sharing a bit about yourself will make your clients want to work with you.
Use Facebook and Twitter. It's easy and free to set up Facebook and Twitter accounts. It's also really easy to connect your WordPress website to Facebook and Twitter. So, every time you post a new photo blog post it can be automatically shared on Facebook. You can also set up your website to show your most recent tweets. Then, when you are out on a shoot or doing something cool you can tweet about where you are and what you are doing. People love to follow interesting people and, being a photographer, you can not only tell them where you are but you can show them a picture! Take a picture everyday and share it.
Don't sell prints, sell the whole experience. Some photographers offer really inexpensive photo shoots then try to profit from print orders. People tend not to like this. So, consider selling the whole shoot and include all the photos on a CD. Your customers can easily print their own prints or you could recommend where to get prints. You'll probably make a lot more money this way, your income will be more predictable, and your customers won't feel nickel and dimed.
Rember this is a business. Remember that this is your business and try to make wise business decisions. Be intentional with your time. Set up specific work hours, even for things that aren't so fun like tracking expenses. Take the time to set up things that will make your business more successful like the ability to receive payments via credit card and the ability to sell your services 24/7 with your website. Get a business bank account, and business cards, make it real.
Do It Yourself Or We Can Help You
If you already have a WordPress website or if you are starting a new site Cart66 Cloud makes it very easy to start making money from your photography. You can set it up on your own. Just install the Cart66 Cloud WordPress e-commerce plugin and place product order forms anywhere on your site you want. You can easily add products to any page or post of your website.
If you'd rather have help with your WordPress site, we can set up a site for you. We have WordPress experts and designers available to build you a custom site. Just let us know how we can help.