Sometimes you want to link your product images to your options so that when you select an option the image in the product gallery changes. Here's a quick demo of how it works.
How It Works
There is very little configuration needed to set this up. First, select the Images Supported checkbox for the product option you'd like to have associated with the images in your gallery.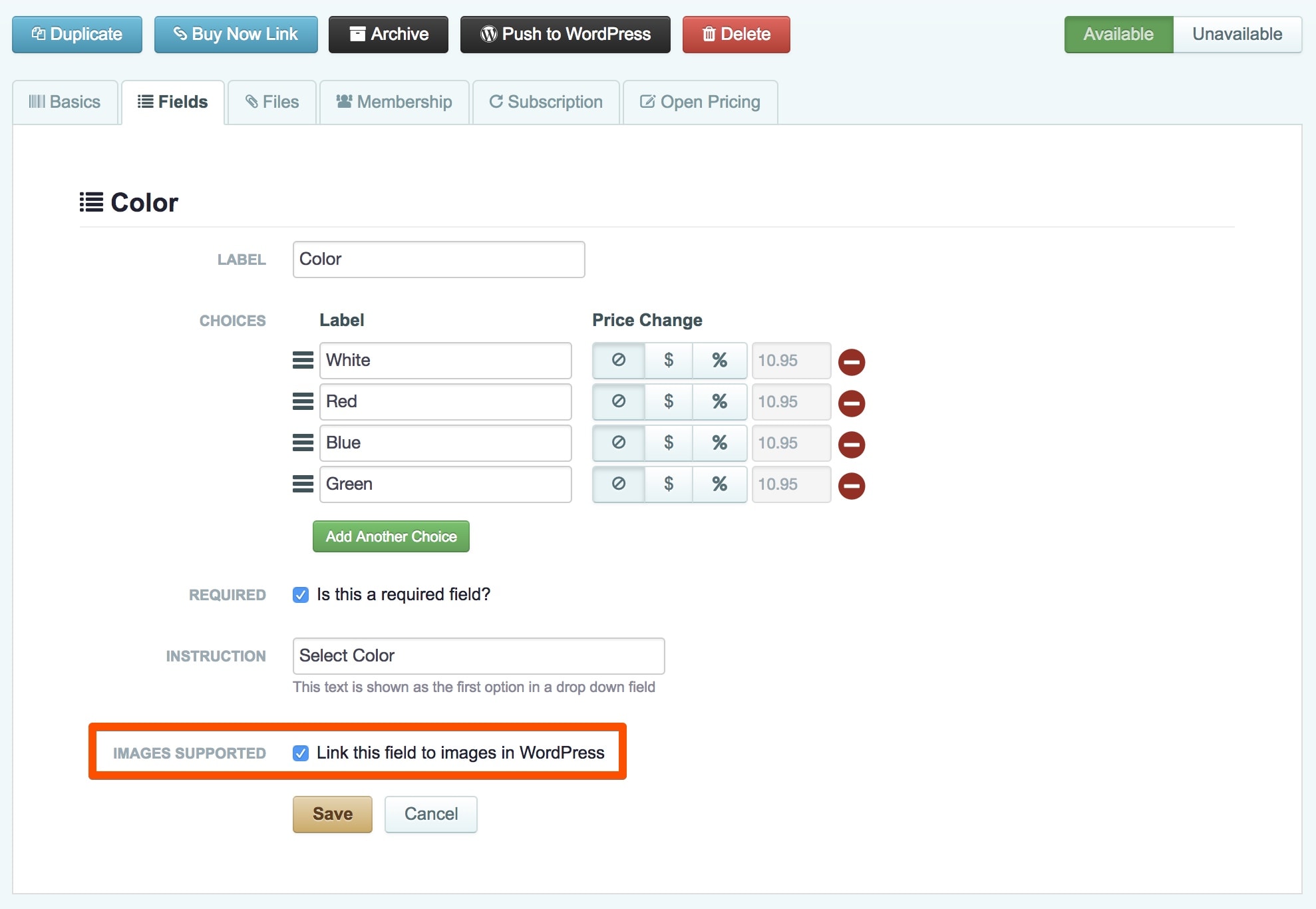 Then set the images you would like to display for each option.
The first product option show the first gallery image. The second product option shows the second gallery image and so on.
It Works Both Ways
When you change the product option from White to Blue, for example, the product image changes from White to Blue. Likewise, click on a gallery image and the product option selection changes. So, click the Blue shirt and Blue gets selected in the color drop down.