LaunchPack has been retired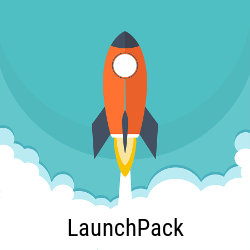 WP EasyCart is now the product you want and need. We offer all the tools you could want to get your new eCommerce site off the ground. Contact us now if you have questions.
Skip The Learning Curve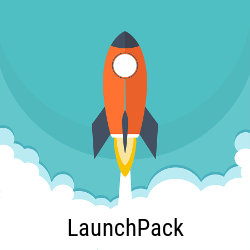 Support is one of the big differences between Cart66 and other WordPress ecommerce systems. We have a team of WordPress developers ready to help you with hands-on, in-depth support. We take that concept even further with the Cart66 LaunchPack.
What Is The LaunchPack?
No matter how you slice it, setting up an e-commerce site can be a little confusing. The LaunchPack is our way of making everything easier by connecting your WordPress site to your Cart66 account and setting up an example product for you.
What Is Included?
The main idea is that we get your WordPress site ready to sell your products. Here's a list of the things we will do.
Connect your WordPress site to your Cart66 account
Set up your secure hosted payment page to use your WordPress them
Fix any CSS conflicts between Cart66 and your WordPress theme
Make sure your secure payment page has the secure SSL lock in the browser
Create an example product in your store
Adding view cart and checkout links to your site's navigation
Optimizing Cart66 setting for the types of products you're selling
Everybody's store is a little bit different, So if there's anything else you need, just ask.
What's Not Included?
The only two things we will access is your WordPress site and your Cart66 account. We are not able to log into any of your 3rd party services including your payment gateway. Here are some examples of things not included in the LaunchPack.
Setting up or troubleshooting 3rd party plugins or services
Accessing your payment gateway for any reason
Accessing your bank for any reason
The purpose of the LaunchPack is to get you set up fast and easy with Cart66. We want to help as much as we can, but we're not building out an entire store. The LaunchPack includes up to 2 hours of hands-on help getting you up and running.
If you need more help or have a larger project in mind, please contact us for a custom quote.
Let's Get Started!
We're ready to help.